Something for You
Stop by Indoma's Place II often so you can see what we are up to. Here we expect to delight you with a variety of articles, exercises and products. With each item, put your attention on what you desire and watch how it comes about for you:

TRIBES Scouting in the Promised Land is on sale!

Get your copies of It's Different Now, But I Love My Mom and Dad. Help kids get through your divorce. Workbooks versions available for parents, teens and kids under age 12.

The Energy Game and its workshops are ready!


Expect to see new articles you can use every day as you enjoy your life.

Welcome!!
This is the cover of the book of the new millenium, TRIBES Scouting in the Promised Land. With this book, shift from the need to complain when things go wrong to optimal success in every area of your life. Two Power Forces are enough!

Clear away any problems and replace these with what you prefer. Propel yourself to wherever you desire.
Creating Wealth is Natural
Wealth is but one of your natural attributes. The task is not how shall I "get" wealth, but how shall I express it.

Wealth is within you. It has always been within you. Your choice: what type of wealth shall I express? To what degree shall I express wealth?

How do I express wealth? Identify with it. Just as you identify with Health or Wisdom or Peace. These are the highest attributes. Se the image of yourself, as Wealth and live accordingly. It is wonderful!


Upcoming Events
The Energy Game Workshops launched in May 2001!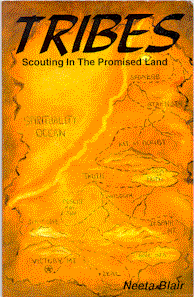 TRIBES Scouting in the Promised Land
Send an email